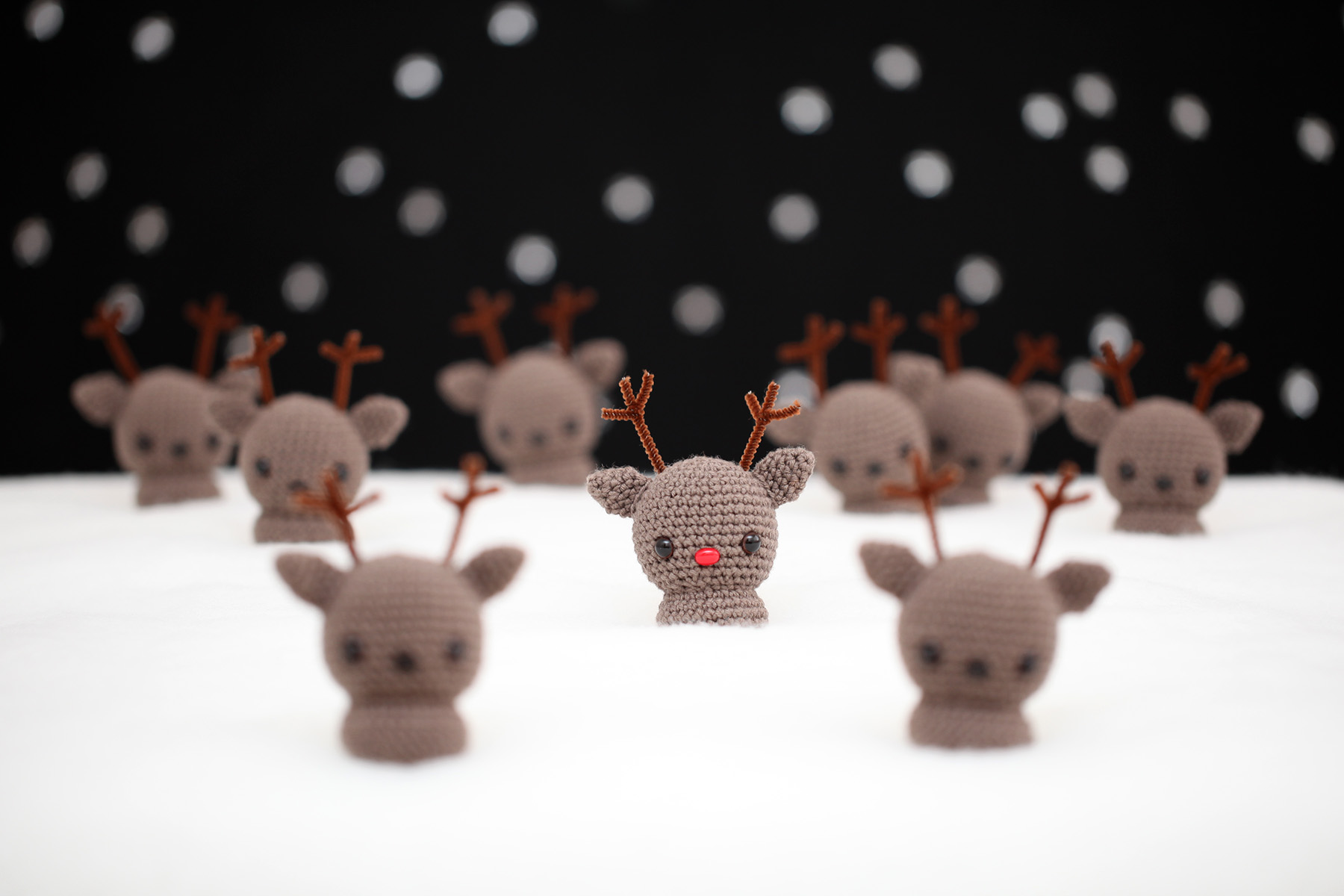 Rudolph the Red-Nosed Reindeer and Friends
It's Rudolph the red-nosed reindeer and eight of his reindeer friends. With only a day left until Christmas his buddies are in for a busy night ahead.
Creator: Xuan Nguyen
Pattern: Xuan Nguyen
Update (17 November 2015): The Reindeer amigurumi pattern is available for purchase in our Etsy Shop.