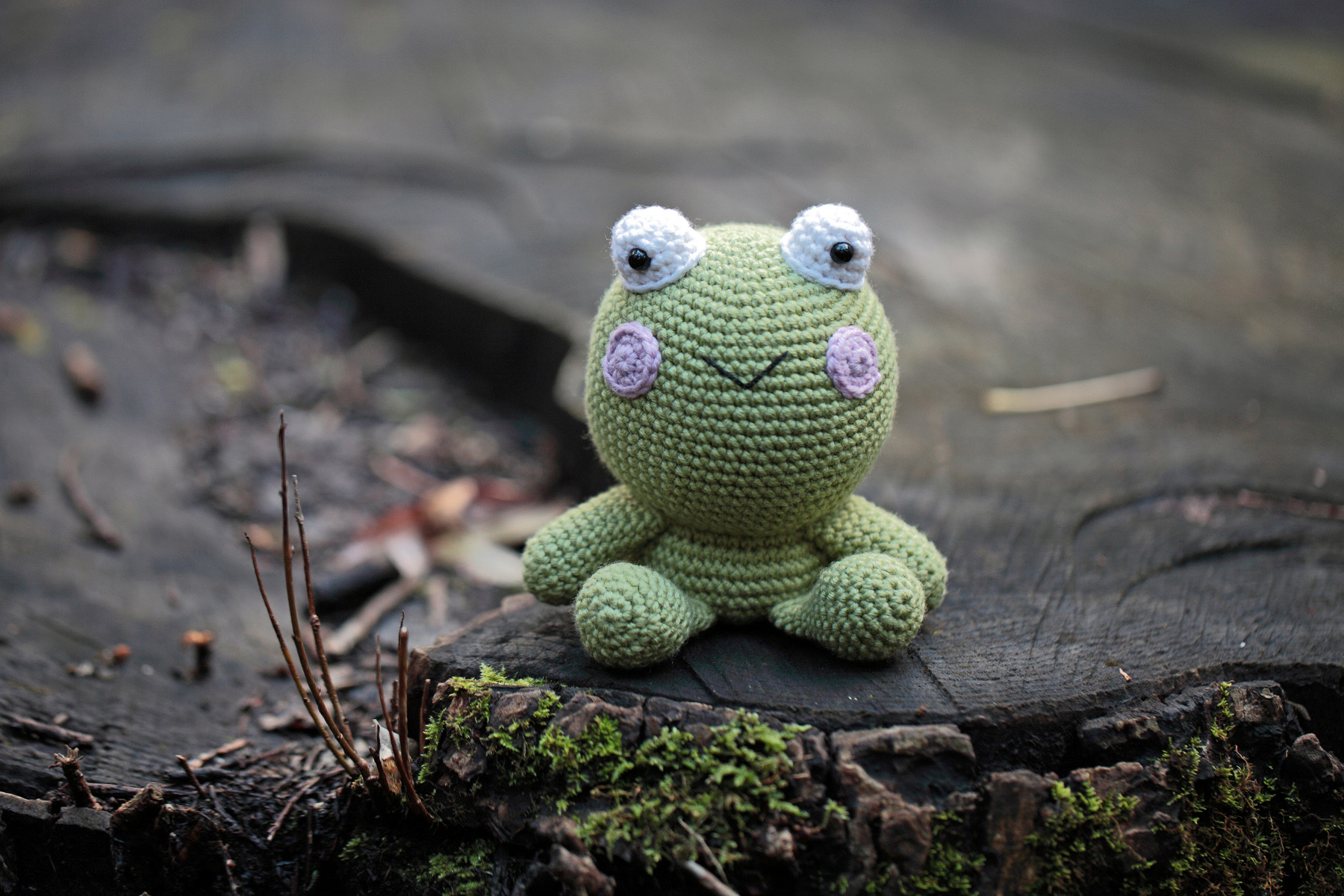 Ribbit, ribbit, it's Herman the Frog. Herman loves sitting on his favourite tree stump smiling and croaking all day long for the lady frogs. He's such a Casanova.
Creator: Xuan Nguyen
Pattern: Xuan Nguyen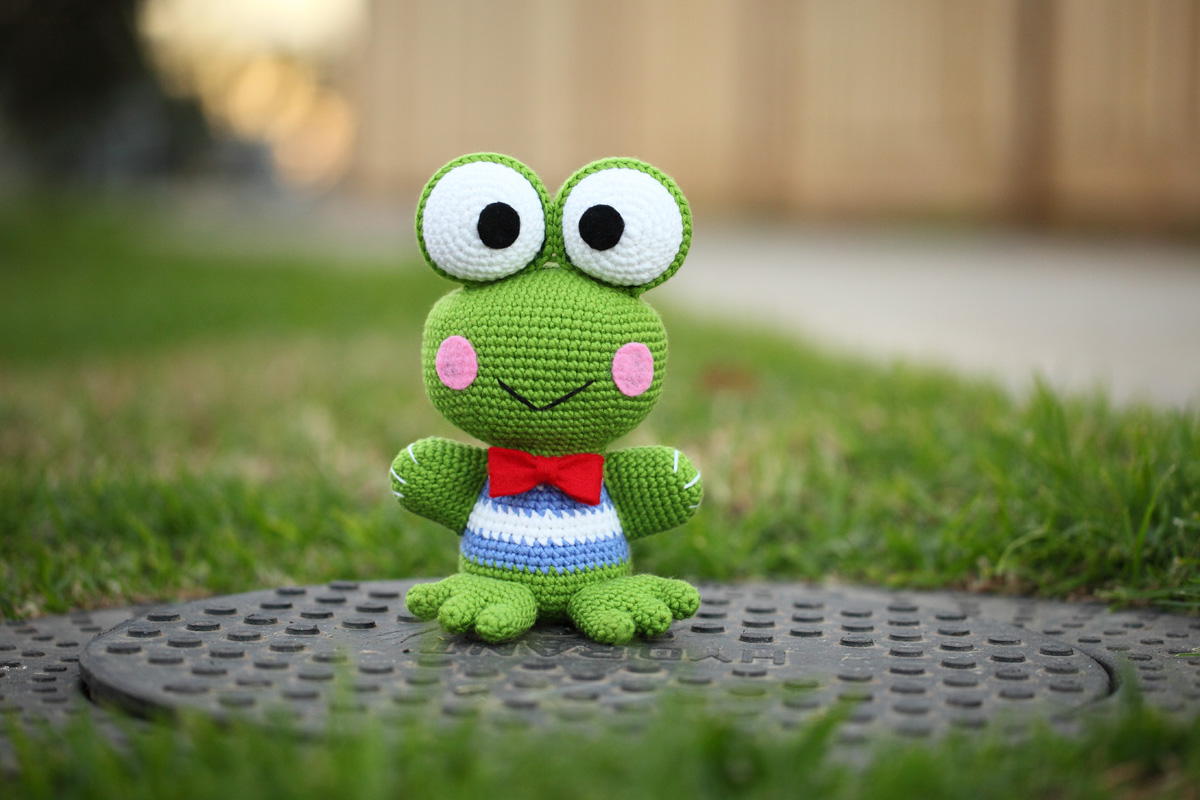 Here's something that's sure to bring back childhood memories for some – it's Keroppi! This little green frog was one of Xuan's favourite characters when she was growing up.
Creator: Xuan Nguyen
Pattern: Tiamat Creations