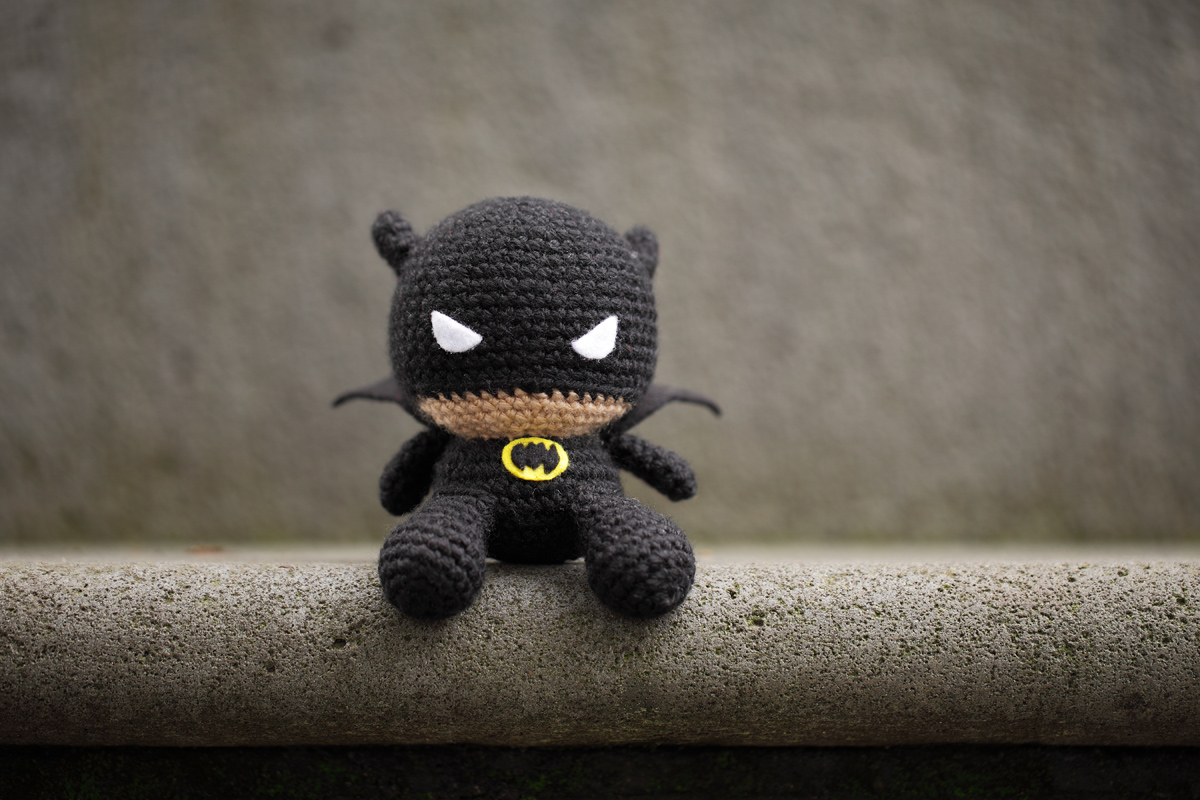 With all the hype and excitement surrounding the latest Batman movie, The Dark Knight Rises, Xuan has made her version of the caped crusader. Here is Fat Face Batman!
Creator: Xuan Nguyen
Pattern: Xuan Nguyen
Update (12 May 2013): The Fat Face Batman pattern is now available for purchase through our Etsy Shop.